Title: Running From Our Demons
Author: Demona aka

azraelz_angel
Rating: PG15
Crossover: BtVS, Supernatural
Pairing: None at the moment – future Buffy(Anne) / Sam
Disclaimer: The characters of BtVS belong to Fox, the WB/UPN, Joss Whedon, Mutant Enemy, etc, & Supernatural belongs to Eric Kripke, the CW, etc., The ideas and concepts in this story are mine entirely. Please do not copy or take this story without my permission.
Summary: She wanted to get away, to forget her past, forget herself. She never thought she'd meet somebody in L.A.'s shady underbelly that was running just like her.
Warning: none
Word Count: 719
Author's Note: Set after S2 of BtVS when Buffy runs away to L.A. Set pre-SPN, the summer before Sam attends Stanford.
Written because
somebody
wanted Buffy/Sam. *grins*
Beta: The wonderful

kaylashay81
. Thanks for the help and the title.
Written for

twistedshorts
's August Fic-a-Day challenge. August 2nd Entry
Now with fanart by the wonderful
MistressAshley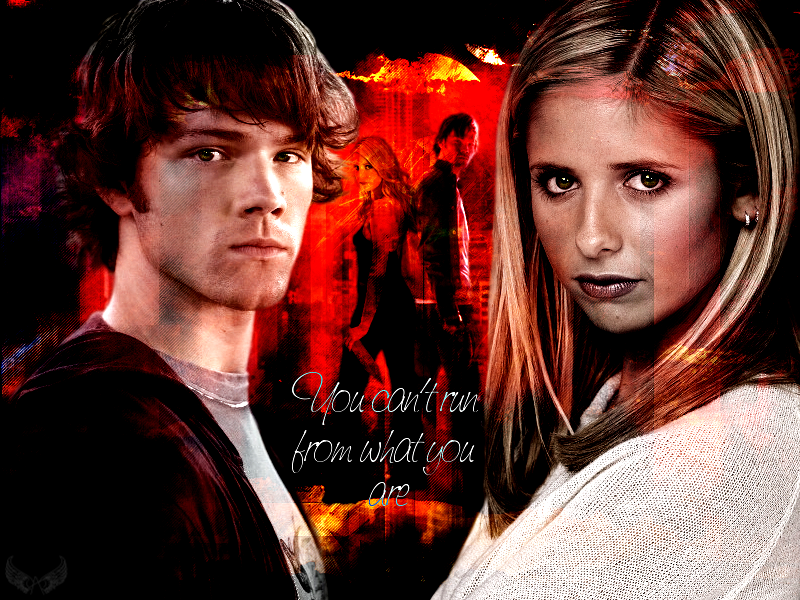 ---
( Running From Our Demons )
---